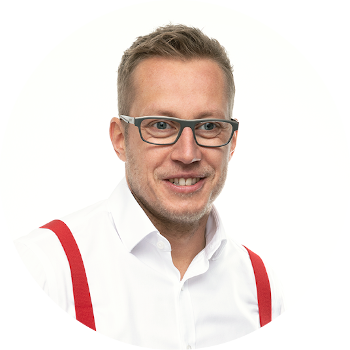 Ján Daniš
Business Development Manager
About Vans Centre
ACvans, now known as VansCentre, is a market leader in the business of second-hand company vehicles. It has more than twelve years of experience in the industry. The company has over 15,000 cars and brings a completely new business concept to car sales with its unique standards. In addition to this, is its different approach to marketing and positioning in the online environment, as the online world now plays a crucial role in this sector.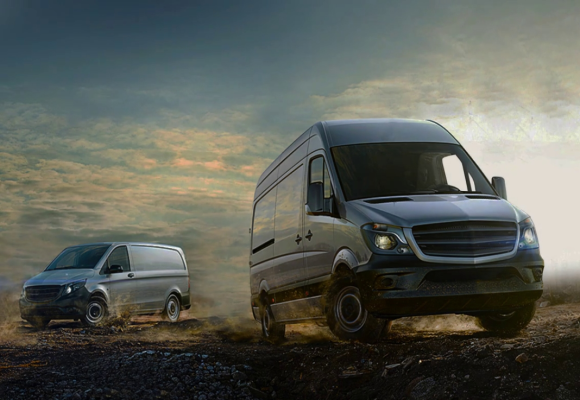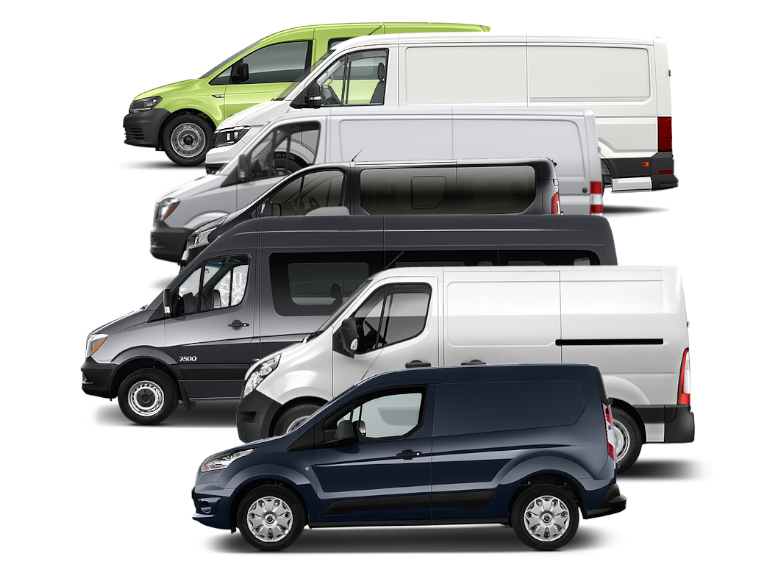 "We needed to get customers to our store"
When we started cooperating with VansCentre more than three years ago, their online communications were not functioning well. The combination of catalogues and advertisements failed to get a sufficient number of potential customers and direct them to the store.
Our solution was to present a different view of the automotive segment and begin to build a strong brand. This was done not only through PPC, but also a complete change of its online image.
56% decrease in cost per conversion
Our experience has shown us that Facebook is a good marketing tool for the automotive industry. Since we launched the campaigns, we've been able to reduce the cost per conversion by 56%.
Rebranding required a comprehensive marketing solution
As ACvans realised the shrinking potential of being a Czech company in an only-Czech market, it decided to rebrand into VansCentre – making it a European retailer with European sales standards.
We prepared a complete market analysis, including an analysis of the customer's lifecyle, and set up a multi-channel campaign based on the See-Think-Do-Care strategy.
With the combination of budgets for offline and online campaigns and the analysis of returns from individual media, we decided to implement a purely online strategy with a focus on performance and branding.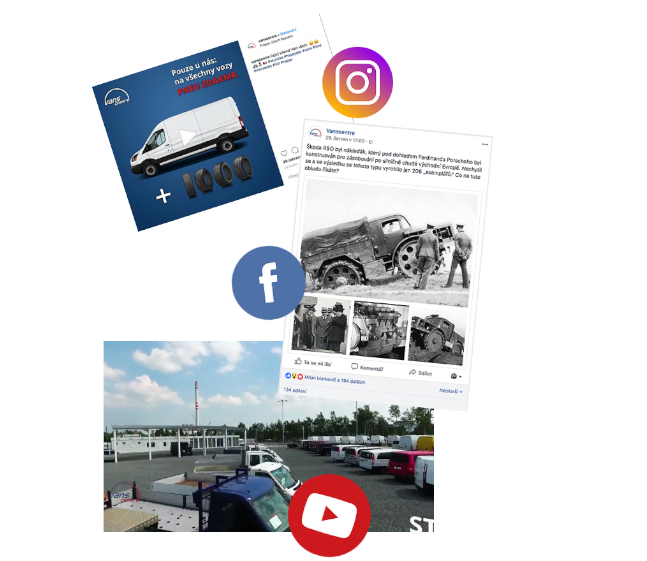 650 likes, over 500 Followers, and unique video content. We achieved all these in three months.
We knew that cars were not only used for transportation but also for entertainment. With this in mind, we wanted to build a relationship between users and VansCentre mainly through visual content.
We started building a social network from the ground up. In three months, we were able to form our own group of users, mainly from the online environment and VansCentre store.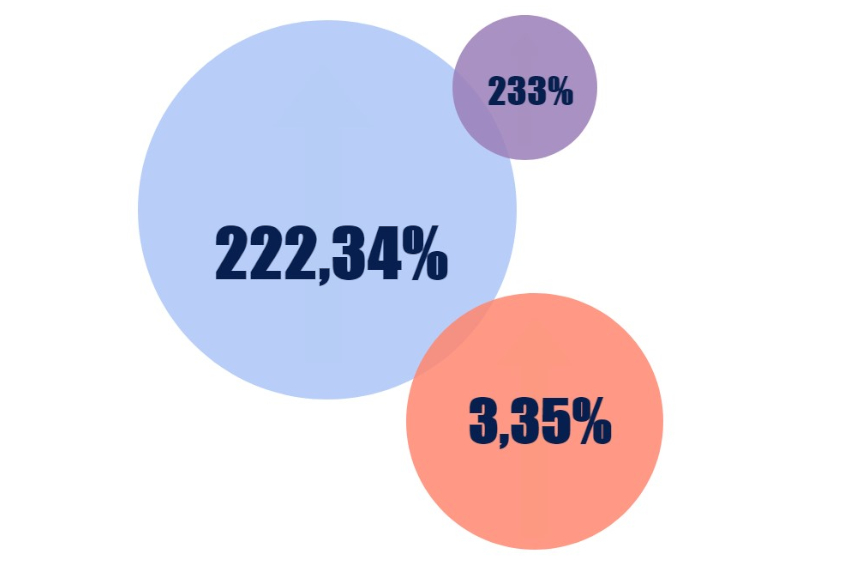 We managed to get 223% more visitors to the website
When it comes to the internet, it isn't easy to direct users to go exactly where we need them to be – which in this case, was the VansCentre website.
Yet, year-on-year, we managed to increase website traffic by 222.94%, while credit rose by only 157.25%. This means that we were able to significantly reduce the final price per visit.
The number of conversions also increased by 233% year-on-year, so the conversion ratio grew by 3.35% as a result.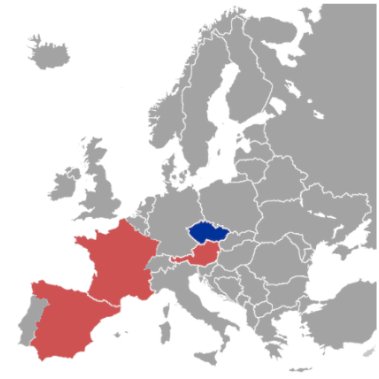 Expansion of VansCentre services to Spain and France
VansCentre felt that the Czech market was too small. We decided to start an export campaign to highly developed markets – France and Spain. We tested these campaigns out to see if our client would be interested in expansion abroad. Now, because of these export campaigns, VansCentre has started to focus intensively on foreign clients and is fully open to other European markets.
Significant figures
3.35%
better conversion ratio
How do our clients evaluate us?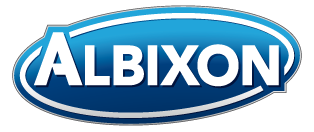 How do our clients evaluate us?
We have cooperated with Effectix.com on SEO for several years. In May 2019, we set the goal to position our site on the first page of Seznam.cz search engine results for the keyword "pool". We were told that it would take a long-term effort. And in the end, we managed to make it happen, together.
Miroslav Nejedlý
Senior Marketing Manager
How do our clients evaluate us?
How do our clients evaluate us?
We are working on SEO with Effectix.com for the third year and are still going. It's a strategy that meets our expectations. Together, we create articles and engaging, useful content. The agency monitors search trends, then creates content which we distribute to our potential customers. SEO is a reputation-based channel for us, which we use to assure the market that we understand our work and especially our customers.
Lucie Ďuriník
Marketing Specialist
How do our clients evaluate us?

How do our clients evaluate us?
We asked Effectix to manage the content of our social networks. The Effectix team surprised us right away with their creativity, fresh ideas, and perfect realisation. I want to highlight the self-sufficiency and reliability of the whole team. It's a great feeling when you don't have to worry about managing your social media and instead, be able to enjoy the posts made by the team. I definitely recommend working with this agency!
Jakub Veselý
Marketing Manager
How do our clients evaluate us?

How do our clients evaluate us?
Effectix manages our Facebook profile content and campaigns. Since the beginning of our cooperation on Facebook and other social media sites, the quality of our Facebook profile has increased tremendously. We are very satisfied with the positive reaction to our posts and increase in fans. I especially appreciated the team's proactivity and the fact that they gave their best even though we had a small budget. They always provided the most effective solution and maximised our funds. We especially thank Eva Durnová and Klára Faiglová, who were always ready to respond promptly to even non-standard requests.
Petra Čížková
Marketing Manager
How do our clients evaluate us?

How do our clients evaluate us?
I want to thank the Effectix team for convincing me to join a meeting with them about one year ago. We established cooperation before we started our new e-shop. They helped with campaign management and several modifications of the old e-shop to stop the slow decline of visitors caused by having an outdated e-shop. It has been almost a year since we started our cooperation, and it seems that our new e-shop www.hmnabytek.cz is doing well and getting better and better every month. I can see that people in Effectix really understand their job. I look forward to making more great achievements together.
How do our clients evaluate us?

How do our clients evaluate us?
Effectix is a great and reliable partner, which was what we were looking for. They are responsible for our online marketing in terms of SEO. That means that we can fully dedicate ourselves to the development and sale of our products and leave the marketing in their hands.
Michal Nemčok
Marketing Manager
Who worked on the project

Klára Faiglová
Head of CZ Social Media Team
You might be interested in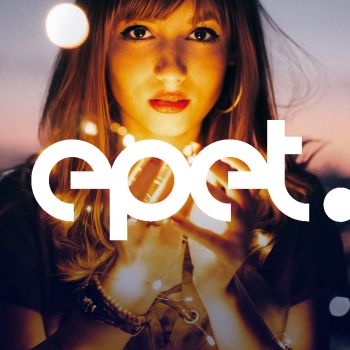 Client: EP ENERGY TRADING, a.s.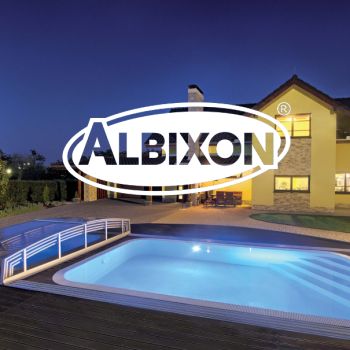 Client: ALBIXON a.s.