Become a recognised brand
Do you want new customers and followers? Do you want to be known and achieve higher profits? The solution is brand marketing. Put our experience and your brand together to make a winning combination!
Our strategy consists of
PPC is an absolute necessity. You won't get far without paid advertising or performance experts. We have a whole team of professionals with numerous certificates. In other words, we have exactly the right people to create successful campaigns for you.
Can't find your business on Google? Then you need SEO and us. Search engine optimisation is a long-term process but worth the effort. We have the experts, tools and experience to give you the best results.
Use the power of social media. It´s time to make your mark! We've got you covered when it comes to performance and content. We work with a variety of influencers and manage different platforms for many successful companies. Why not join them in their success?
What will you get?
A comprehensive strategy to promote your brand
Seamless implementation of campaigns across all channels
Loyal customers, new fans and stable profits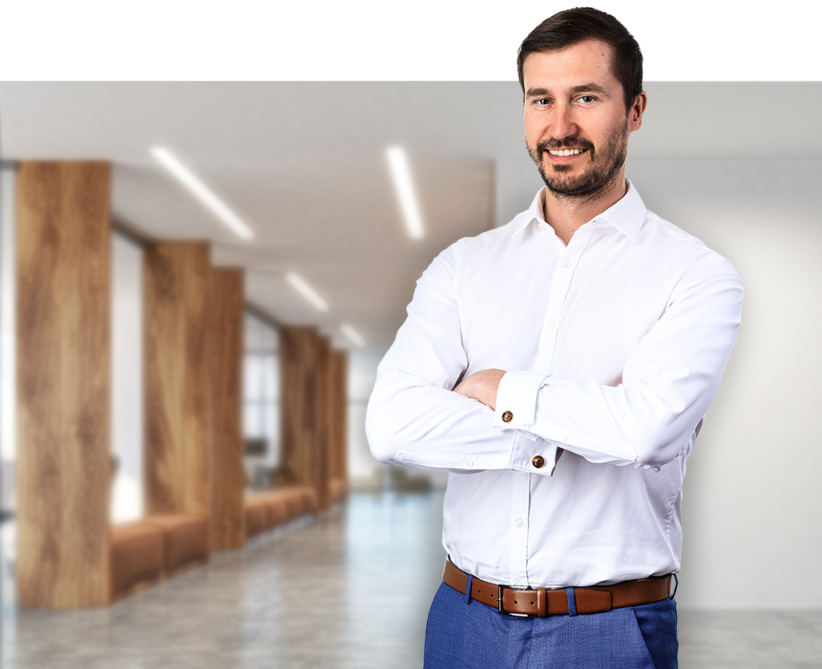 Petr Gebauer
Project Management Team leader
We have improved brand awareness for our clients
How do the others evaluate us?
How do the others evaluate us?
We have cooperated with Effectix.com on SEO for several years. In May 2019, we set our goal: Move keyword "pool" in search engine Seznam to the first page. We were told that it would take a long-term effort. And in the end, we did manage to make it happen, together.
Miroslav Nejedlý
Senior Marketing Manager
How do the others evaluate us?
How do the others evaluate us?
With Effectix.com, we've been working on SEO for the third year and still continue. It's a channel that works exactly as we expected. Together, we create articles and engaging useful content. The agency monitors search trends, then creates content that then we distribute it together to our potential customers. SEO is a reputation channel for us, through which we inform the market that we understand our work and especially our customers.
Lucie Ďuriník
Marketing Specialist
How do the others evaluate us?
How do the others evaluate us?
We asked Effectix to manage the content of our social networks. The Effectix team surprised us almost immediately with creativity, fresh ideas, and perfect realization. In addition, I would like to highlight the self-sufficiency and reliability of the whole team. It's a great feeling when you don't have to worry about your social media, and you still have great fun with posts by Effectix. I definitely recommend working with this agency!
Jakub Veselý
Marketing Manager
How do the others evaluate us?

How do the others evaluate us?
Effectix takes care of our Facebook profile content and campaigns. From the beginning of our cooperation on Facebook and other social media, the quality of our FB profile has increased tremendously and we are very satisfied with the positive reaction to our posts and also with the increase in fans. On the team that takes care of us, I especially appreciate the proactivity, and the fact that even for us, the small client, always tries to come up with the most effective solution and use our invested funds to the maximum. Special thanks go to Eva Durnová and Klára Faiglová, who are always ready to respond promptly to our non-standard requests.
Petra Čížková
Marketing Manager
How do the others evaluate us?
How do the others evaluate us?
I wanted to thank the guys from Effectix, when I was approx. a year ago contacted by their representative and convinced to a meeting (which is sometimes a problem to convince me). We established cooperation before we started building a new e-shop. They helped with campaign management and several modifications of old e-shop to stop slow decline caused by the outdated e-shop. It will be almost a year since we have been cooperating, and it seems that our new e-shop www.hmnabytek.cz is doing well and it is getting better and better every month. I can see that people in Effectix really understand their job. I just hope that we will continue breaking the records together.
How do the others evaluate us?

How do the others evaluate us?
Effectix is a strong partner for us, which we were looking for. They take responsible care of our online marketing in the field of SEO, so we can fully dedicate ourselves to the development and sale of our products.
Michal Nemčok
Marketing Manager
Why choose us
Key Google Partner
Top 20 companies in Czechia