Use the power of social media!
Klára Faiglová
Head of CZ Social Media Team
What our cooperation brings you
Brand awareness
Your brand will be visible thanks to top content. Our content specialists, graphic designers and copywriters will create great content for you. Let's work on your brand awareness.
Sales from campaigns
Take full advantage of social media. Good performance campaigns will take your revenue to the next level. Our performance specialists can help you grow your profits.
Engage the community
We work with influencers. We do community management. Do you want your new product to have a breakthrough or to stir your community's interest? Contact us and we can help.
Klára Faiglová
Head of CZ Social Media Team
How we achieve the expected results
We design a comprehensive advertising strategy and target relevant audiences. Then, we cover different phases of the shopping cycle in various ways. We build an integrated content creation plan. The campaigns are then optimised and continuously evaluated for the best results.
Other services in Social Media
Performance campaigns
Facebook, Instagram, Pinterest or TikTok – we launch performance campaigns in these channels that earn you money. We help you implement all tracking codes and optimise your feed. We also prepare campaigns according to the latest trends and from our best experience. These all complement your other marketing activities and allow you to make money on social networks.
Content creation
A team of content specialists, graphic designers and copywriters takes care of the creation and regular publication of top content across your social networks. We use modern tools for cooperation with clients. We create posts from A to Z. Then, we evaluate the effectiveness of content campaigns.
Cooperation with influencers
Do you want to succeed with a product or service? Do you want to be seen? We cooperate with a wide range of influencers. We take care of the complete process from finding suitable influencers, making contact, arranging cooperation to following up on the work and evaluating the effectiveness of cooperation.
Successes of our long-term clients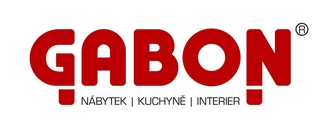 Recruitments costs savings
+95%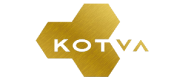 YoY increase in reach
+267%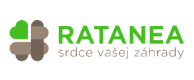 YoY increase in sales
+99%

Increase of engagement
+55%
How do our clients evaluate us?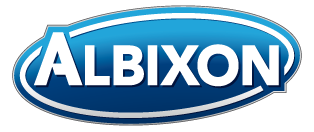 How do our clients evaluate us?
We have cooperated with Effectix.com on SEO for several years. In May 2019, we set the goal to position our site on the first page of Seznam.cz search engine results for the keyword "pool". We were told that it would take a long-term effort. And in the end, we managed to make it happen, together.
Miroslav Nejedlý
Senior Marketing Manager
How do our clients evaluate us?
How do our clients evaluate us?
We are working on SEO with Effectix.com for the third year and are still going. It's a strategy that meets our expectations. Together, we create articles and engaging, useful content. The agency monitors search trends, then creates content which we distribute to our potential customers. SEO is a reputation-based channel for us, which we use to assure the market that we understand our work and especially our customers.
Lucie Ďuriník
Marketing Specialist
How do our clients evaluate us?

How do our clients evaluate us?
We asked Effectix to manage the content of our social networks. The Effectix team surprised us right away with their creativity, fresh ideas, and perfect realisation. I want to highlight the self-sufficiency and reliability of the whole team. It's a great feeling when you don't have to worry about managing your social media and instead, be able to enjoy the posts made by the team. I definitely recommend working with this agency!
Jakub Veselý
Marketing Manager
How do our clients evaluate us?

How do our clients evaluate us?
Effectix manages our Facebook profile content and campaigns. Since the beginning of our cooperation on Facebook and other social media sites, the quality of our Facebook profile has increased tremendously. We are very satisfied with the positive reaction to our posts and increase in fans. I especially appreciated the team's proactivity and the fact that they gave their best even though we had a small budget. They always provided the most effective solution and maximised our funds. We especially thank Eva Durnová and Klára Faiglová, who were always ready to respond promptly to even non-standard requests.
Petra Čížková
Marketing Manager
How do our clients evaluate us?

How do our clients evaluate us?
I want to thank the Effectix team for convincing me to join a meeting with them about one year ago. We established cooperation before we started our new e-shop. They helped with campaign management and several modifications of the old e-shop to stop the slow decline of visitors caused by having an outdated e-shop. It has been almost a year since we started our cooperation, and it seems that our new e-shop www.hmnabytek.cz is doing well and getting better and better every month. I can see that people in Effectix really understand their job. I look forward to making more great achievements together.
How do our clients evaluate us?

How do our clients evaluate us?
Effectix is a great and reliable partner, which was what we were looking for. They are responsible for our online marketing in terms of SEO. That means that we can fully dedicate ourselves to the development and sale of our products and leave the marketing in their hands.
Michal Nemčok
Marketing Manager